Saturday 09 September 2017, 19:00-21:00
An evening of old film of Dorset and Somerset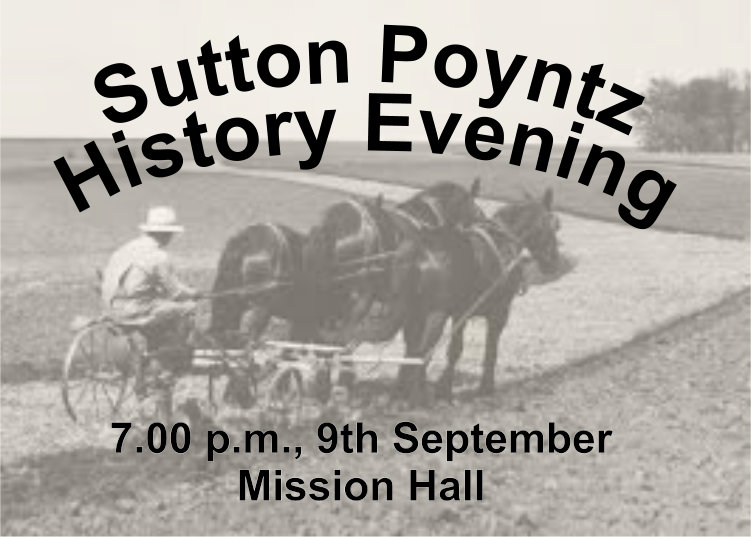 We are proud to be able to present a fascinating and highly enjoyable selection of old film from around Dorset and Somerset, that has been collected by the Windrose Rural Media Trust, and is shown here as part of the South Dorset Ridgeway Landscape Partnership's "Handing Down Heritage" project. We hope this will trigger a debate on what we in Sutton Poyntz can do to contribute to "handing down our heritage" for this lovely part of the South Dorset ridgeway. The evening's presentation will be led by Debra Hearne and Ali Grant of the Windrose Trust; they recently organised interviews of some of our long-standing villagers, carried out by local schoolchildren who were being encouraged to learn media skills, for a broadcast on Air 107.2, Weymouth's community radio station. Debra and Ali are keen to find further volunteers in the village willing to be interviewed as part of this "Handing Down Heritage" project, to help preserve memories of the area.
The films to be shown will span the period 1910 to the 1960's. A few examples are:
Faming life in the 1940's, during the transition from horse to machine power;
Martinstown May Day celebration;
Weymouth harbour in the 1960's;
Cider making (and cider drinking - lots) by the Dare family at Shave Cross.
Entry is FREE, but please let us know you are coming (to make sure we don't exceed the Mission Hall's capacity), either by phoning Bill Egerton on 832872 or by emailing This email address is being protected from spambots. You need JavaScript enabled to view it..
There will be a glass of wine to enjoy - no charge but donations to cover the evening's expenses, and towards the Windrose Trust's work, will be welcomed.
Contact Bill Egerton - 832872