Page 1 of 9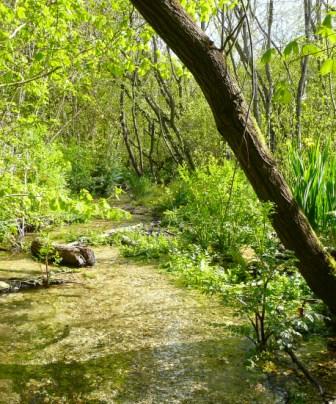 Typical wet woodland
The type of natural habitat largely dictates the range and type of species likely to be seen. To the North of the village we have the chalk downland which is all designated as SSSI. Coming off the hill heading South we have a mixture of arable farmland with mature hedgerows and the river Jordan flowing down from the spring basin. The land along the stream comprises of wet woodland, a water meadow and a wet meadow.
In the valley bottom we have the Osmington brook joining the Jordan before the land rises again up onto the Limestone hillsides to the South including Chalbury Fort.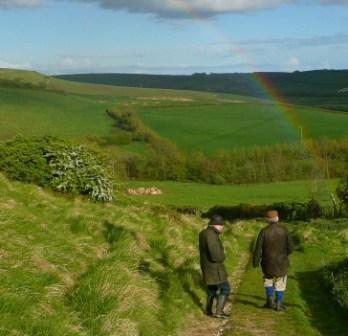 Coming off the ridgeway
The Chalk downland is particularly rich with wild flowers, butterflies and has one of the largest breeding colonies of Linnets in the county.
The habitats along the Jordan contain a very high density of breeding farmland birds; an extensive small mammal population included the protected water vole as well as a significant range of species of bats.
The sheltered valley bottom in the winter attracts very large numbers of winter thrushes and finches as well as in the summer being a dense feeding conduit for bats.
For more details, see the following pages.