15 September 2023 - Local Bus service news
Don't get too excited, I'm not going to tell you that the 4a is returning to Sutton Poyntz.
However... our local Councillor, Louie O'Leary has been pursuing our case - you will recall he held a meeting about it not so long ago.
Here's an update - with some good news!
14 September 2023 - Coffee, Quiz, Website and more
Coffee Morning
Just a little reminder - as if you needed it - that 6th October will be a Coffee Morning. I've asked for my slice of delicious home-made cake to have a candle stuck in it - you'll have to guess why. No gifts thank you, unless exceeding £50 value...
Quiz!
We are very pleased to announce another round of the popular Village Quiz.
The format is pretty much as usual, although I'm told some people have asked for it to be easier. Can you imagine?!
Well, the "Easy-Peasy Village Quiz" will be held on Saturday 7th October at 7.30pm.
You'll have to book your places in advance - from Sue or Hilary (details below) - but to give you all a chance to get a place they
won't be taking bookings until 23rd September.
Contact them early, just like getting a doctor's appointment, to be sure to avoid extreme disappointment.
Maximum of 6 to a team please, or come as you are and make up a team on the night.
Light refreshments will be served but bring-your-own-bottles as ever.
Website
As mentioned a few times, we've been working on a replacement village website to replace the obsolete software currently in use. It's nearly ready (have you heard that promise before?) and it's currently being tested.
We've tried to make it easy to use and want to make it more useful for you all. The Diary / Calendar page will be updated directly by Sutton Poyntz Society and Mission Hall Trust committee members, so there's no excuse for it to be out-of-date. You'll be able to see easily if there's something interesting coming up, and to check dates and times of events. And the Newsbites will all be stored there in case you need to look something up but can't find it in your own email clutter.
Look out for it to cast off its old skin and and emerge in its new clothes around the end of this month.
And more
Just to thank you all for coughing up your modest subscriptions. We've a few ongoing village projects and events planned and your subs are also paying for the Newsbites and Website costs. If you missed one of the Committee ringing your doorbell it's still not too late to pay your 2023/24 fiver (per household). Pay up at any event or pass it to any committee member - list available
here
.
J & S
Sue - This email address is being protected from spambots. You need JavaScript enabled to view it. 07813 267788
Hilary - This email address is being protected from spambots. You need JavaScript enabled to view it. 07707 830846
13 September 2023 - Village Walk
Those who signed up for the annual Village Walk had a lovely outing yesterday evening around Silver Lake. On the way round they stopped off at the Warmwell Airfield Memorial and learnt the history behind it and on the way back to the car park - as if ordered by Richard - this beautiful sunset just had to be photographed.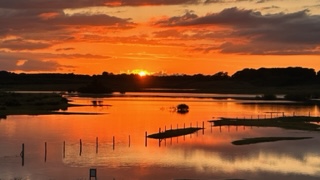 The end of the evening was spent having food and drinks at The Black Dog!
Many thanks to Richard for all his hard work organising such a lovely walk.
J & S
1 September 2023 - Are you a budding writer?
Author Sheena Dearness is hoping to start either a 'Start to Write' course or 'Write your Memoirs' sessions in the Mission Hall towards the end of September.
Initially though, there is a meeting on Monday 11th September at 12.30 pm to establish what interest there is.
All are welcome to come along to decide a way forward.

21 August 2023 - Some reminders - and some reflections
In case you missed the announcements, here are some upcoming events:
Read more: Newsbite 230821 Some reminders - and some reflections
16 August 2023 - Evening stroll
Richard Backwell is organising a walk for us again this year!!
He says:
"The Sutton Poyntz evening stroll will take place on Tuesday, September 12th at 1745 at the Knighton nature reserve car Park: GR 758888.
To get there, from the Warmwell Roundabout, drive through Warmwell and shortly after the Campsite and the outskirts of Crossways turn left on the road signposted West Stafford and Dorchester. The car park is on your left after a distance of about 1 mile and is about 50 metres before the pylon line crossing the road. It is a flattish, circular walk of about 3 miles through woods and round the Silver Lakes.
Suggest taking binoculars as there is a good vantage point with many birds on the lake.
Similar to last year, those who want to, will be eating after the walk in the Black Dog in Broadmayne.
Judith and I would be grateful if you could let us know if you will be joining us on the walk and also if you will be eating at the Black Dog afterwards. The present menus will be changing shortly so I shall be circulating the relevant menus before the end of August. The Black Dog need to know our choices of menu before September 7th so I would be grateful if menu orders could be sent to me by September 5th.
Best Wishes, Richard"
10 August 2023 - Cream Tea - in the orchard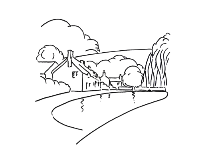 Scrumptious Cream Tea
You will have no doubt already put the date of the Cream Tea in your diary: Saturday 19th August at 3pm.
The sunshine has been ordered* and will definitely be making an appearance.
Also ordered are delicious scones, jams, clotted cream, and good company. Your friends and neighbours will be there too.
So get ready for a good old chat to discuss everything that's been going on. And more.
It's going to cost you a modest £4 and there's no need to book, just turn up at 3pm.
Thank you for your enthusiastic support, and we can't wait to see you at the Village Cream Tea!
J & S
ps - jam first of course
pps - you may have had a recent visit from a committee member to collect your 2023/4 subs - if they couldn't catch you at home you can easily pay at any Society event.